Nite Owl Quilters Guild is a nonprofit corporation organized to promote cooperation, exchange ideas, encourage and maintain high standards of design and techniques, and to instruct and inspire those interested and engaged in quilting.
We welcome all new members no matter what your skill level.
Please e-mail us at info@niteowls.org for more information.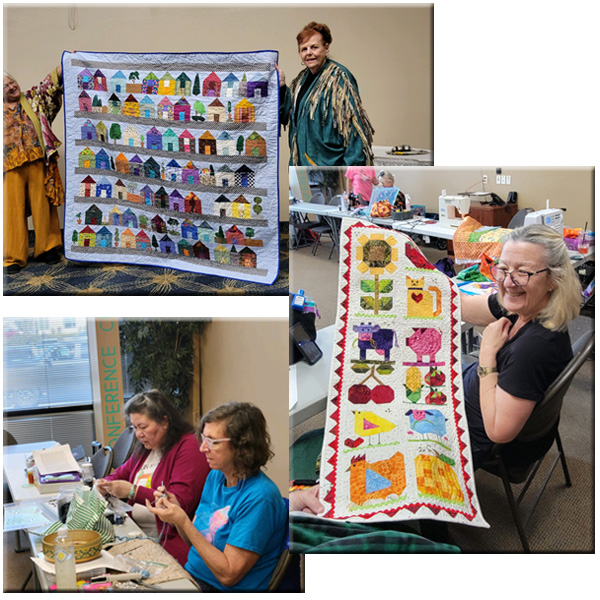 2023 Raffle Quilt
Gypsy Wife
Completed and quilted
by Guild members.
Congratulations Angie Reyes who
won this beautiful quilt!