Nite Owl Quilters Guild is a nonprofit corporation organized to promote cooperation, exchange ideas, encourage and maintain high standards of design and techniques, and to instruct and inspire those interested and engaged in quilting.
We welcome all new members no matter what your skill level.
Please e-mail us at info@niteowls.org for more information.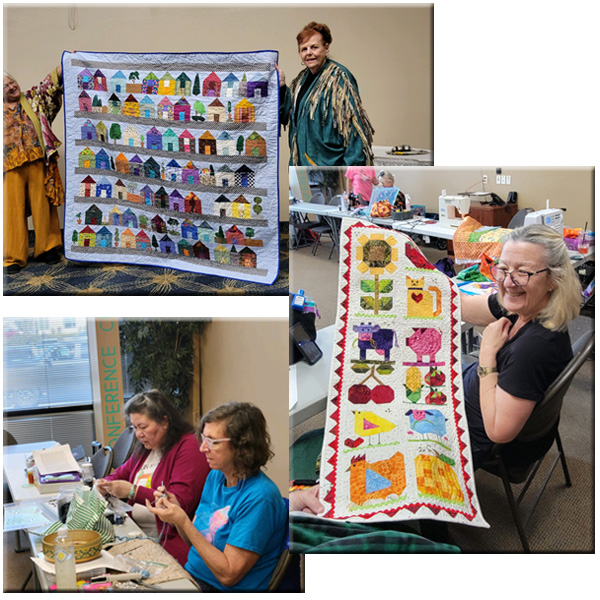 2023 – 2024 Raffle Quilt
Around the Neighborhood
(to be quilted, tickets for sale to follow)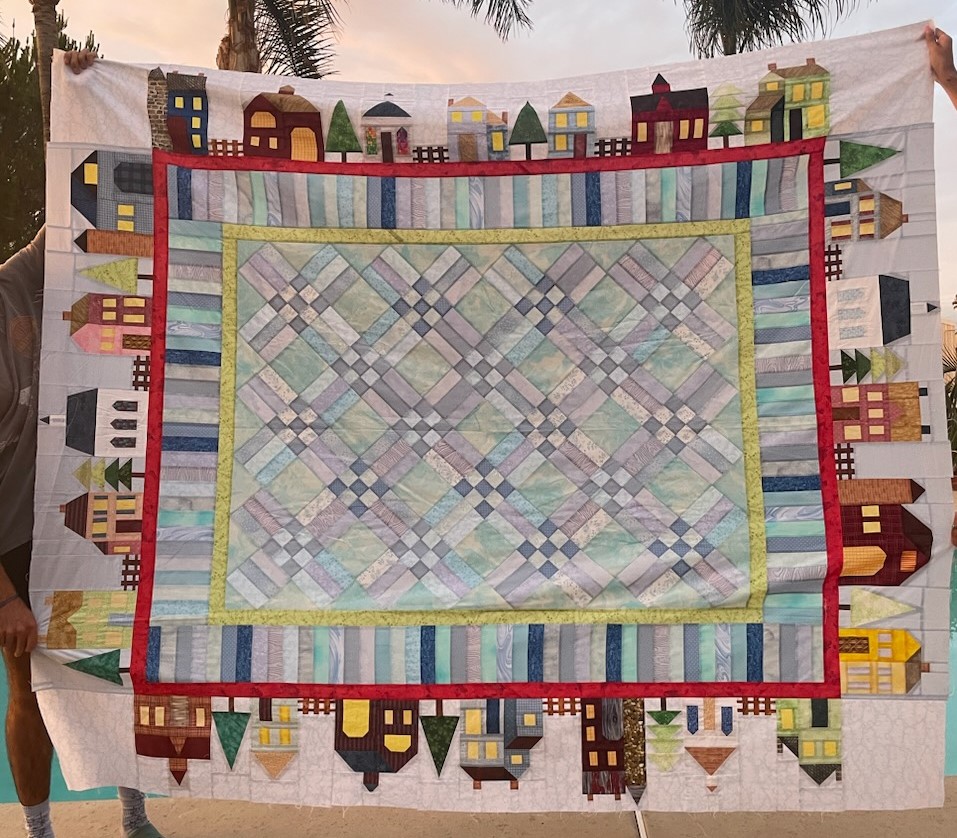 2024 -2025 Opportunity Quilt   –   Colorwash Quilt                                                             
Guild membership contributations needed!  
 We need 3.5 " unfinished square blocks.   Center rectangle should be high contrast.  Colors can be tone on tone or small prints that read as solids – no whites, all other colors needed.    For every 5 squares completed,  you will get a free ticket to try to win our quilt,  which is being patterned after this picture taken from social media.